Racks
T-Bar: A History
The T-Bar rack is the original idea of Tom Robinson of Hesson Labs based out of the UK. For one reason or another Tom was no longer able to sell his racks in North America, so he offered me the opportunity to take over production and sales for North America under my own brand. If you're reading this Tom, thank you. I've since modified the design to better accomodate bags that are popular here in the US and it has gone on to be reviewed and acclaimed all over the internet. It received Bikepacking.com's 'Gear of the Year' award and the Path Less Pedaled' 'Suppler Gear of the Year' award. The T-Bar has come to be what is keeping Swood Cycles alive and I'm constantly working on modifications and new ideas for it.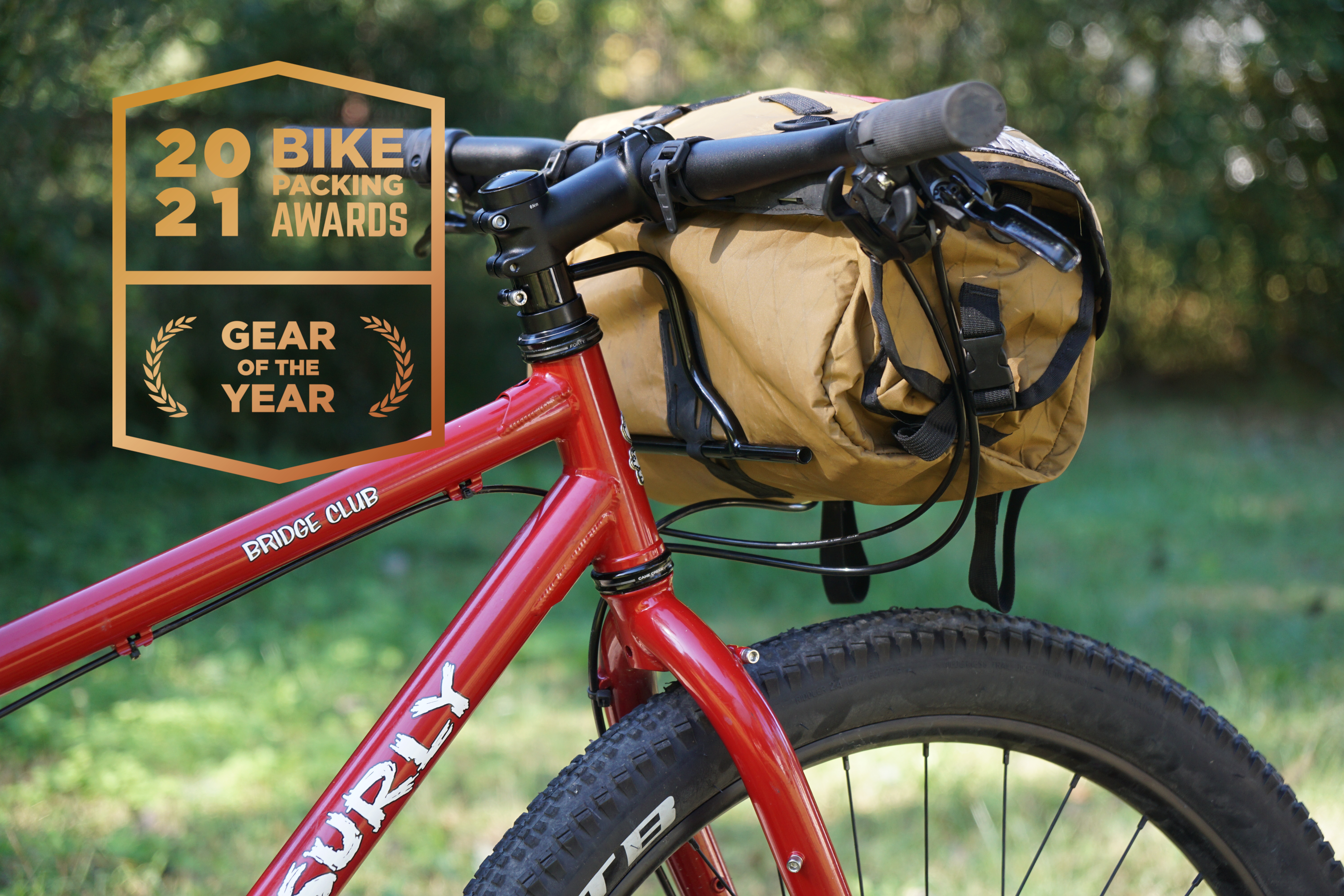 Twisted T-Bar: What is it?
Before we get into the details, I'll let Russ give you the jist....
Most handlebar mounted bags come with some form of webbing on the back and a short length of p-cord that is intended to draw the bag up against your headtube. This does an OK job at keeping your bag from bouncing as you ride along, but if you often find yourself in the chunky stuff, then you know that it doesnt last long and soon your bag is flopping up and down with every root. Meanwhile, every turn of the handlebar is dragging your bag across that shiny head badge on the front of your bike and placing some strange pressure on your cables.
The Twisted T-Bar is a bag standoff/support. Sometimes referred to as a decaleur, it supports handlebar mounted bags, limiting bouncing and removing stress from your cables all while protecting your headtube from abrasion.
It replaces 20mm of spacer underneath of the stem on any 1 1/8 steerered fork. The horizontal bar loops into the webbing on the back of the bag. With the offset bend, it works with bags with only a center webbing as well as bags with dual webbing.
The twisted T-Bar is rated for 10-12 pound loads, but many have carried much more. The weak point seems to be the horizontal extension from the spacer, this portion can bend under extreme load, especially on the larger sized T-Bars.
Fortunately, steel is real, if this happens just bend it back!
Each T-Bar is handmade in Richmond, Va. They are consturcted from 3/8"x.035" stainless steel tubing and silver brazed together. Lightweight and corrosion resistant, they are available in polished/raw stainless as well as gloss black powder coating.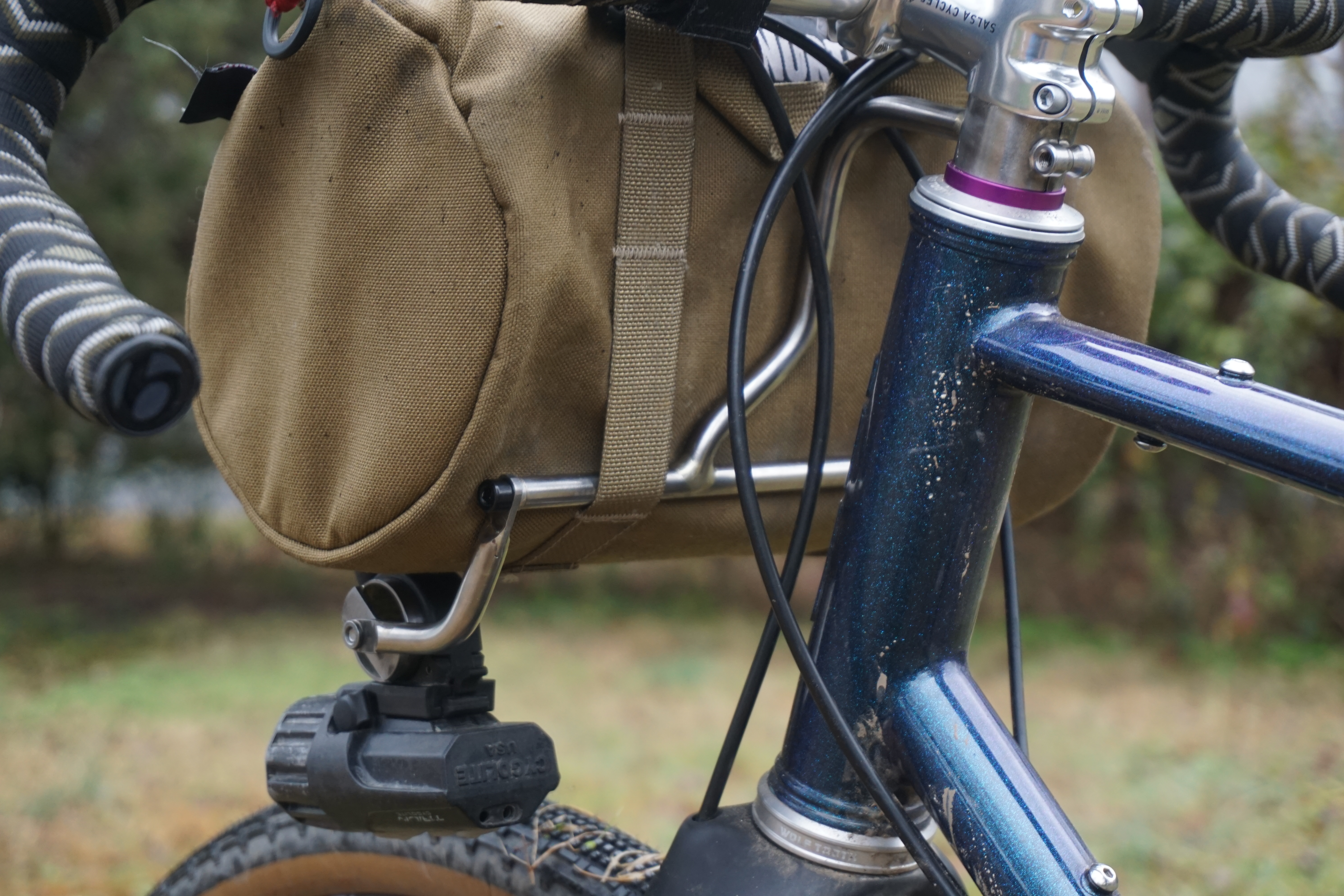 Twisted T-Bar: Fitment
T-Bar sizing is primarily based on stem length with the idea that the bag should fall in the vertical plane directly under the center of the handlebar. The stock models come in three sizes:
Small - 30-50mm stems
Medium - 60-80mm stems
Large - 90-110 stems
Stem angle also plays a role in what I call the 'bar to bar' measurement. The stock T-Bars are intended for stems with +/- 6 degrees of rise. This creates a 'bar to bar' measurement of 5-6 inches. The more rise your stem has the larger the 'bar to bar' measurement and visa versa.
The 'bar to bar' measurment is determined by measuing the back of your bag from where it attaches to the handlebar to the desired webbing loop. Foam spacers angled down can be used to decrease 'bar to bar'. Below is my personal bike, a 60mm +6 degree stem, mated with a medium T-Bar and Swift Zeitgeist.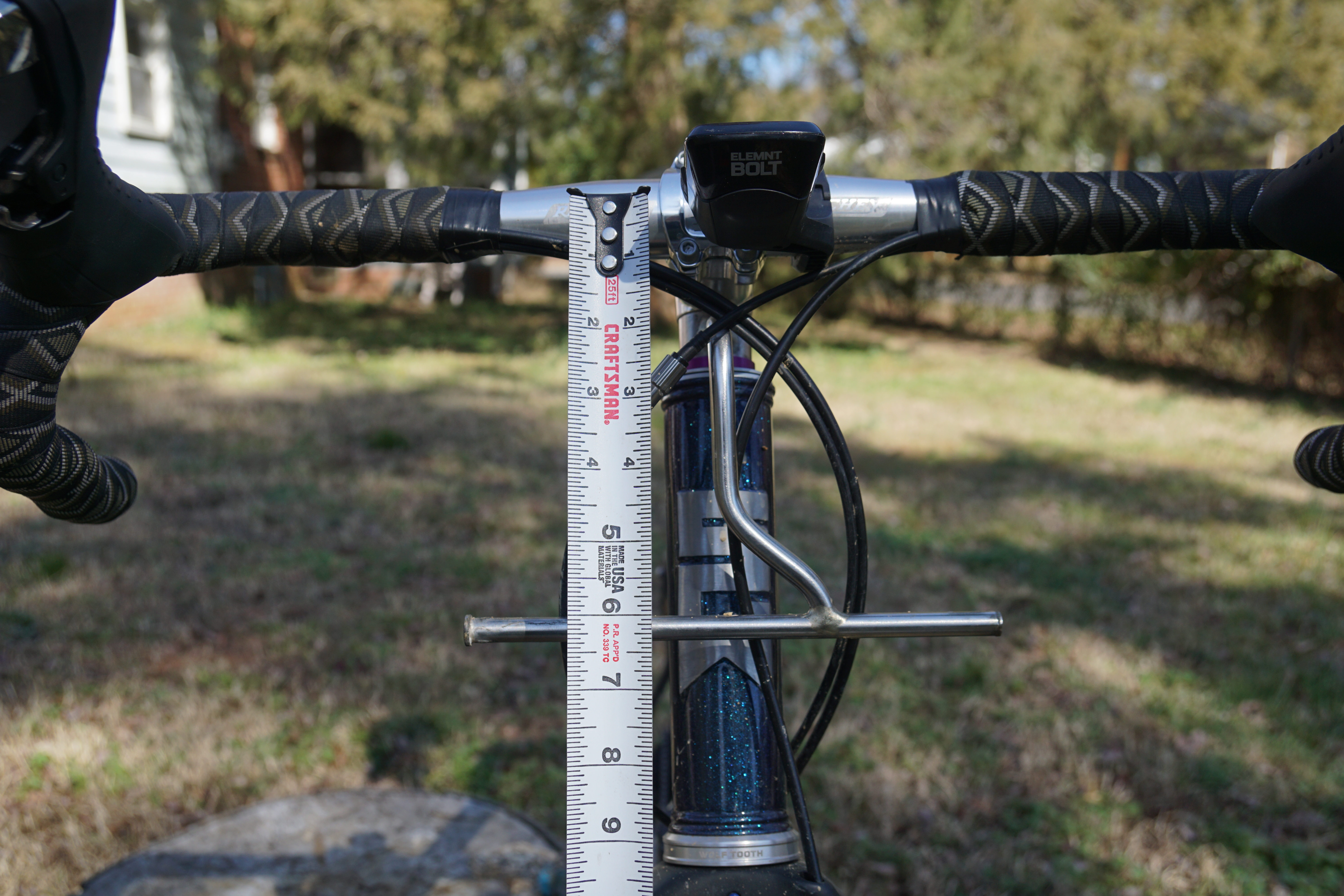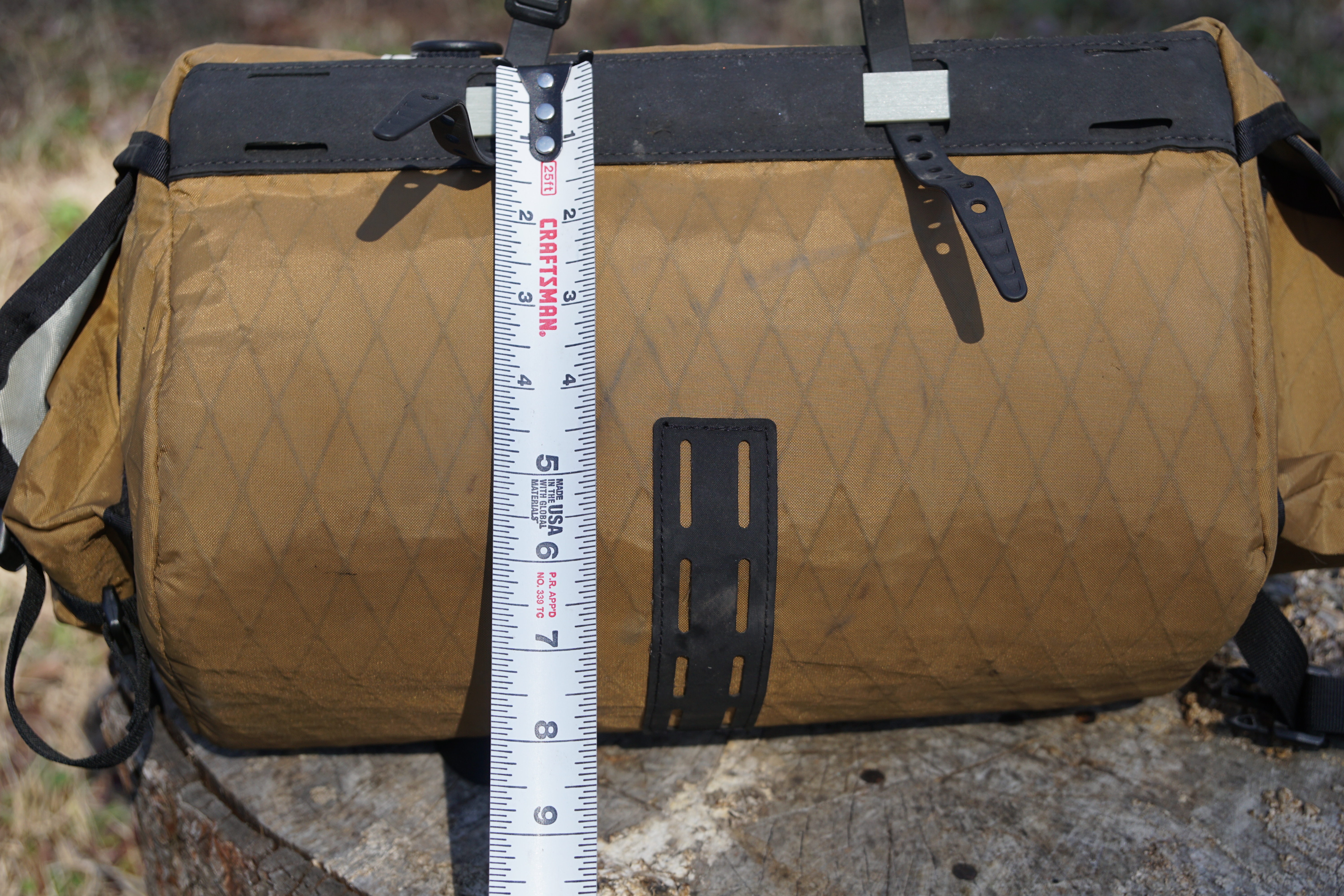 Twisted T-Bar: Pinch Me!

T-Bars are available with an optional pinch bolt. This bolt gives the spacer a bit more strength when tackling the rough stuff, but also serves to protect carbon fiber steerered forks. When installed with a properly adjusted headset, the T-Bar acts as any headset spacer, but there is the slight opportunity for the T-Bar to rotate on the steerer under extreme conditions, the pinch bolt eliminates this movement, avoiding any possible scarring on the steerer tube.
When installing a T-Bar with pinch bolt, be sure to properly tension the headset bearings with the top cap bolt prior to tightening the pinch bolt.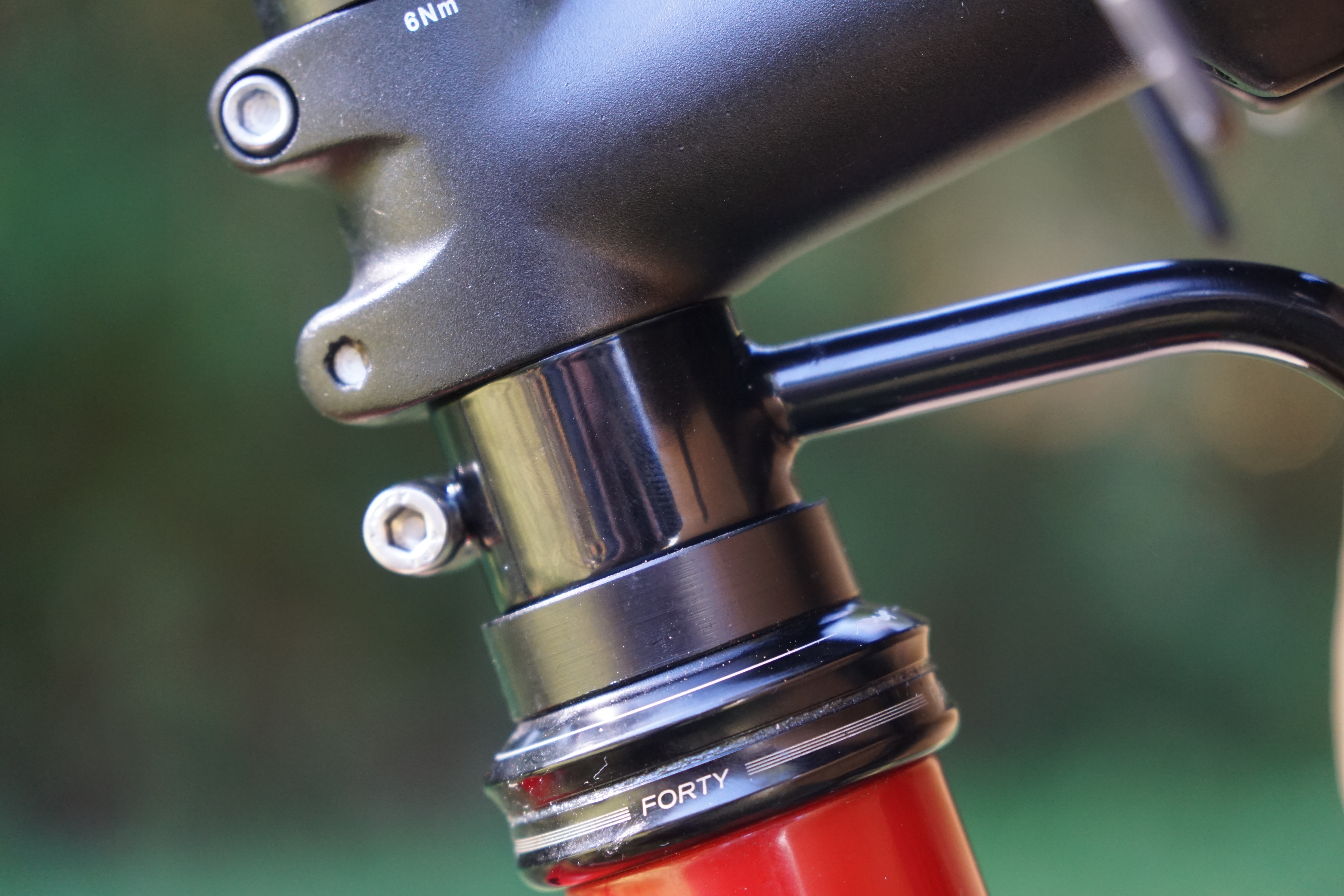 Twisted T-Bar: Custom
I fully understand that everyone's bar/stem/bag combo is different and that a large portion of setups are not going to fit with the stock T-Bar. For this reason, I can build your T-Bar custom to your setup at no extra charge. All you need is to provide your stem length, angle, and 'bar to bar' measurments. Spacer size is also adjustable.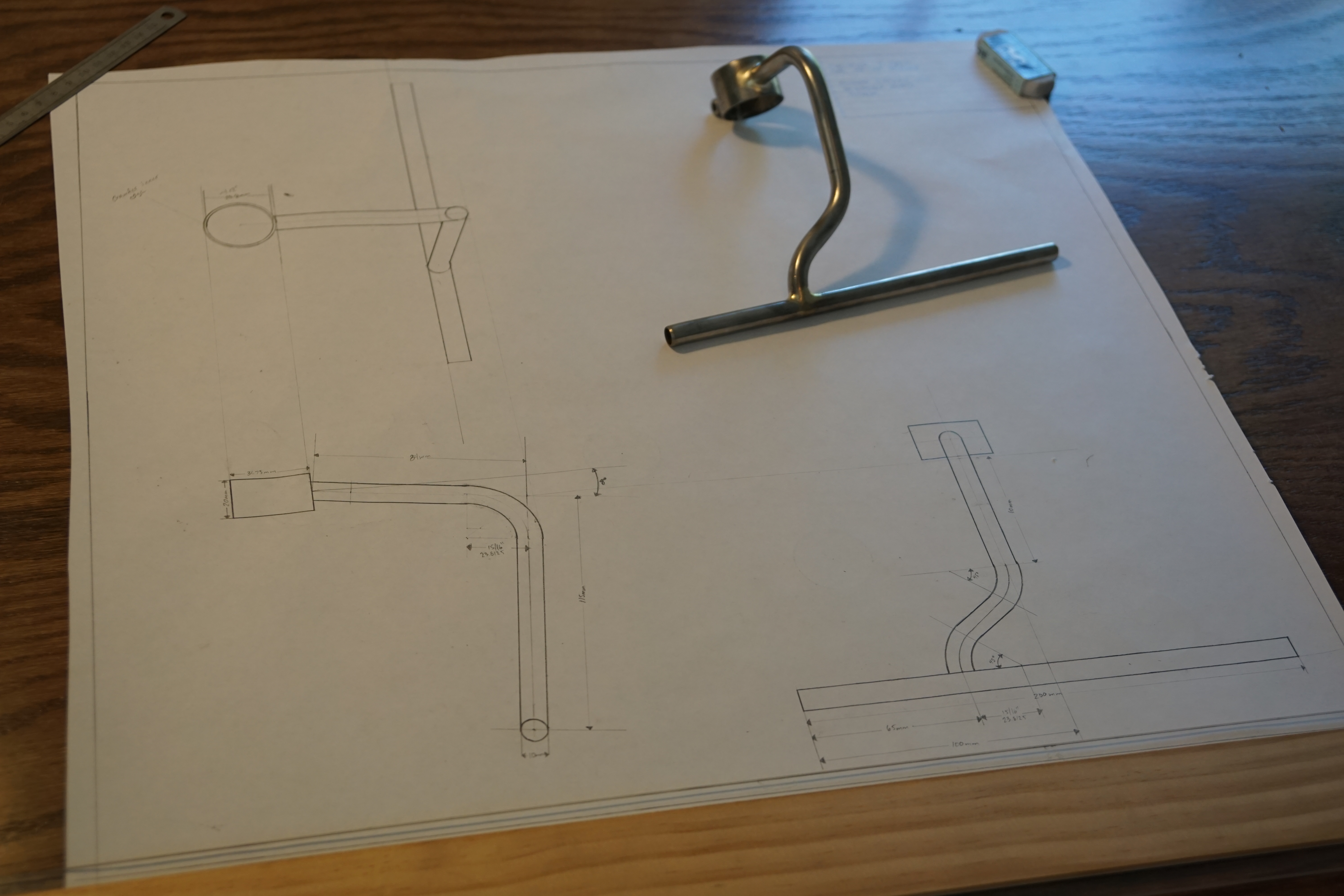 Twisted T-Bar: Shipping and Lead Times
T-Bars ship first class USPS anywhere in the US for 5$ flat, and usually arrive in about 2-3 days. In stock T-Bars will ship within a few days of your order, as a one man show I can only make it to the post office once or twice a week.
Custom T-Bars are built every monday.
Raw/Stainless finishes ship the same week
Powder Coated finishes ship in roughly 2 weeks.
Full Custom Racks
Custom front and/or rear racks are also available. Please email for inquiries...